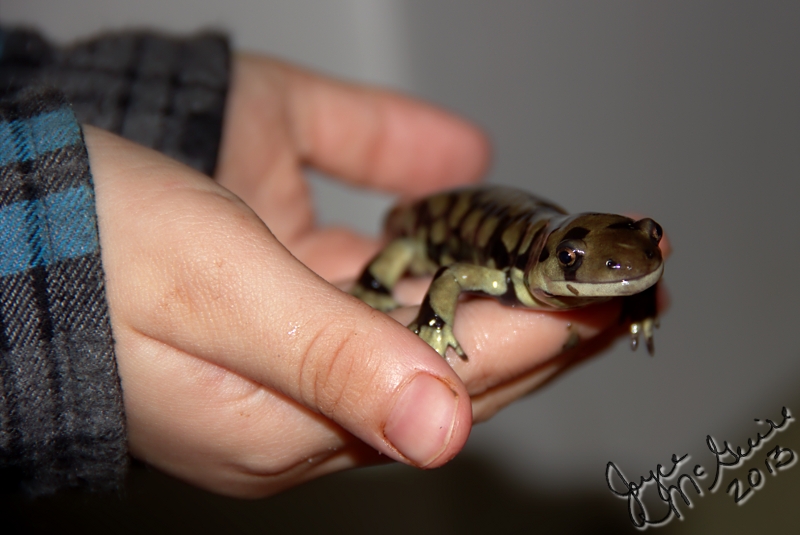 I like Tiger Salamanders.  I got to hold one yesterday.
Tiger Salamanders can grow to about 14 inches. We think this one was about 8 inches long.  They eat worms, baby mice and insects and are always hungry! They live under logs and in swampy places. You can find them easiest in the spring, and they come out at night.
Momma said that we can go salamander hunting one night!