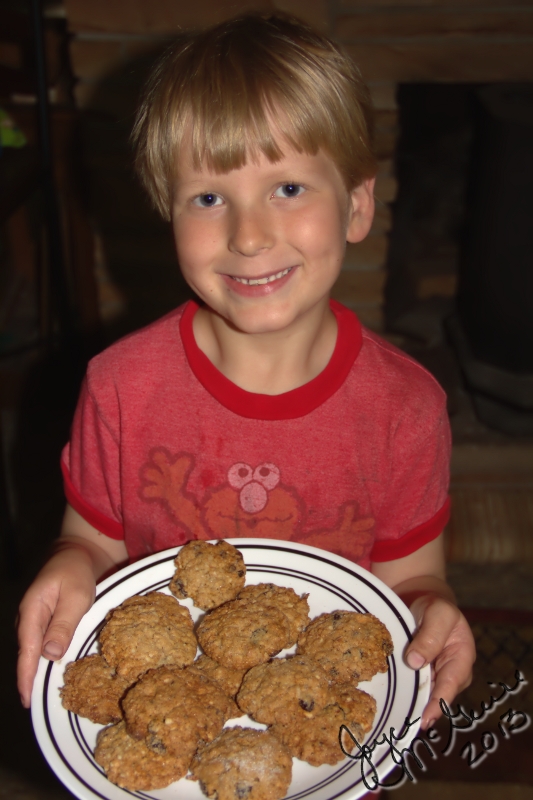 I asked Mom if I could make cookies. She said I could put any kind of chocolate chips in it.
So I made our favorite cowboy cookies even better!
2/3 Cups sugar
3/4 cup coconut sugar (or brown sugar)
1 Cup softened butter
1 Cup soft white wheat flour
1 Cup almond flour
1 Teaspoon baking soda
1/2 Teaspoon baking powder
2 eggs
1 Teaspoon vanilla extract
2 Cups oatmeal
1 Cup unsweetened coconut
1 Cup raisins
1/4 cup each mini chocolate chips, butterscotch chips, white chocolate chips and dark chocolate chips
Cream together sugars and butter, add eggs.
Add remaining ingredients and stir well. It will be thick!
Roll into balls, roll in vanilla sugar and place on cookie sheet. Flatten with glass.
Bake 350 degrees F. for 15 minutes. Remove to cooling rack to cool.
Eat and Enjoy 🙂