For a bit, Mr. Roger Mallard will give us the privilege of letting us see his journal notes on his way to Florida
8/3/19 Today we have been getting ready to leave, we are going to Florida! I packed sunglasses and a surfboard, I also brought some duckweed for dinner. I don't think I need anything else.
Now we are leaving! I am so excited I can hardly sit still. I wanted to eat right away but decided not to. I read instead one of my favorite books Agent SNORE: Mission 120418: Take Me Out of the Ball Game by Thor S McGuire. Thor let me borrow it, but he said he was reading Agent SNORE: Mission 121818-121918, Cats Game at Grandma's house and would let me read it when I came home.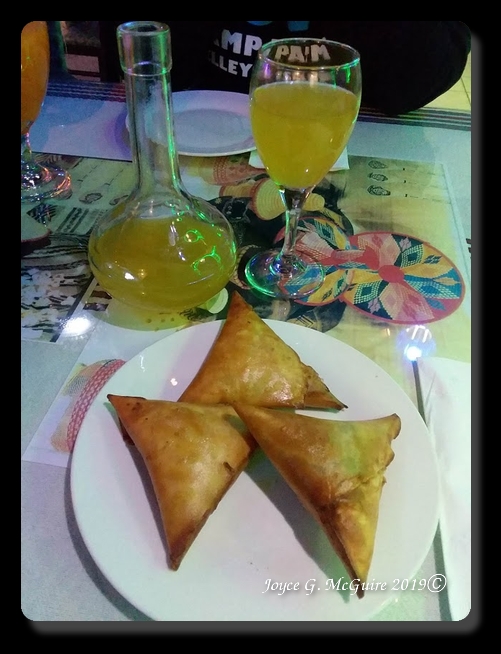 We are stopping for dinner at an Ethiopian restaurant in Indianapolis. I stayed in the car to eat my duckweed but I heard what everyone got. They got Beef Sambussa, a meat filled pastry; Mango Juice; Ye-Kwanta Wot, dried beef jerky stewed in spicy sauce; Mincetabish, diced beef fried in a pan with ginger, onions, cardamom, and green peppers and then sauteed with sauce; Zitzil Tibs, strips of beef marinated in sauce seasoned with onions, green pepper and rosemary. They all came with Teff Bread, a thin spongy bread. They said it was good. Then they had a coffee ceremony with popcorn. They said it was the most relaxing coffee they ever had.
In Scottsville Indiana, we stopped for the night. The desk clerk gave us a free cookie, and there was some peppermints in our room. I was tired, so after a picture I went to bed.
Mr. Roger Mallard will share more later.