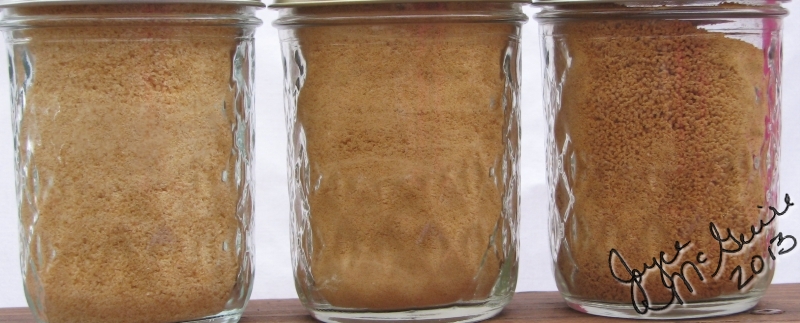 We just finished up another batch of sugar.  I ground into small, small, small, small pieces. We got 2.6 pounds this time! We are doing one more batch, and then we are done!
We learned something new about making sugar. If we stir it after the syrup stage, the sugar isn't so good. So, DON"T stir!
I would have liked more sugar, but we have enough (maybe).