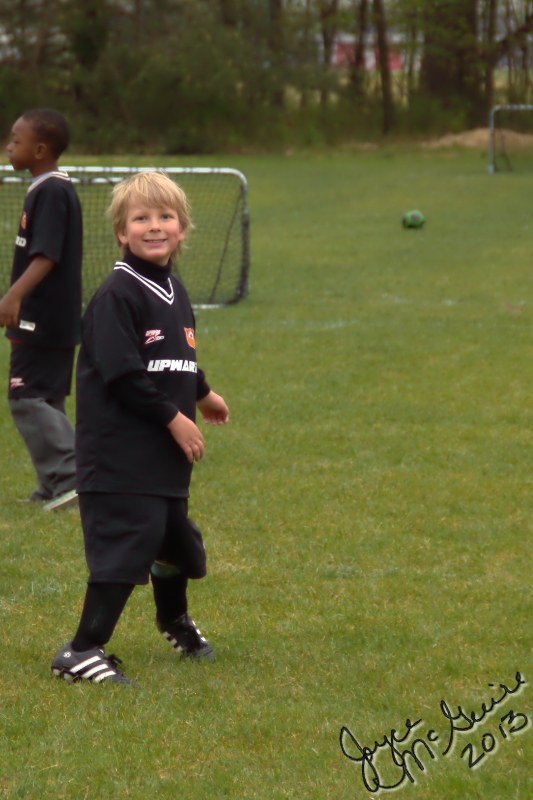 On Saturday, the game was fun. At first we only had half the team. The other team had all 10 players! Then three more came in later. Two were not there at all.
The other team was good, but kept just missing the goal. If they would have made it, it probably would have been 9-10, but we won 9-2!
I have been playing soccer for 3 years and have never, ever made a goal during a game. I have tried, but either miss, or don't kick hard enough and the ball ends up in the pit. I don't make very many goals during practice either. I like helping make assists, but this week was different.
I was behind the players who had the ball. I sort of sneaked around them and stole the ball. Then I made a goal because we were so close to the goal! I made my first ever game goal! I was so fast, Momma could not take the picture even though she had it on multiple fast speed! But she got my big grin after!
In the evening, we first went to Buffalo Wings then we came home and we got ice cream because I made my very first goal. We had mint chocolate chip. It was a good day.