We started Mommy camp Monday. The big kids went to Lake Ann for camp very early.  So Megan and I get to go to Mommy Camp!
We played outside.  I am babysitting Audrey's caterpillars so we went looking for food for them.
I had a class where we learned about trees. We had freshly squeezed leaf juice to drink.  We played two games.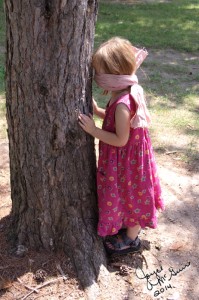 The one was tree bingo.  Can you guess the other game?  The pictures are hints.
We went to the library.  Then we went to Wings Etc for dinner.  It was very good.